This article was originally posted at Clicks2Bricks.org.
Let's kick this off with a quick and dirty, somewhat counterintuitive history lesson on eCommerce– just to put things into perspective.
The First eCommerce Transaction
Many business people, especially those in the technology and banking space, may know that the first conventional transaction via the Internet occurred in the early 1990s. 1994 to be exact. Dan Kohn, a young economics grad student, sold a Compact Disc for $12.48 to a friend 300 miles away by encrypting his friend's credit card information via a crude website (which required a modified internet browser to function). The CD was subsequently delivered by FedEx and the first eCommerce sale was complete.
Interesting fact: this first official transaction just barely beat a young company called Cadabra, Inc., which would later evolve to become Amazon. Also worth noting: it has been possible for locally networked computers to facilitate trade as far back as the 1970s and this new method gained prominence during the 1980s (think Wall Street and eventually the famous Pizza Hut transaction). But Dan Kohn and his sale of CDs offer the earliest transactions which resemble anything near modern eCommerce, and this is especially true for small sellers in the age of Amazon.
Surprisingly, the roots of digital commerce are most certainly local and niche in nature as evidenced by the above. These two tenets (local and niche) should serve as a reminder of how we in the small business community should approach our entry to eCommerce today. Local and eCommerce have been, are currently, and will continue to be inextricably linked (in the early stages). This is particularly true as COVID continues to reshape buyer research, product/price comparison, and the purchasing journey, as well as the shipping and local delivery experience.
The Golden Age(s) of eCommerce: Then and Now
The 1990s and early 2000s were a golden age for eCommerce. The barriers to entry were similar to today, however, the challenges were very different. In the early days, it was difficult to get your business online, particularly for anyone who didn't know how to code or host a website. However, once live, it was very easy to be found online. The competition was low, shipping expectations were archaic, and it was easy for anyone with a penchant for technology to game primitive search engines in order to gain top placement and therefore increase market share, if not approach complete dominance.
Today's online marketplace is relatively more challenging, and the barriers to entry are reversed. The technology side couldn't be easier. Setting up a basic eCommerce site with a basic template and a couple of products in a day is not unheard of. Getting found, however, and more importantly converting (huge emphasis on conversion), is infinitely more challenging.
It's for this reason, as well as the high cost of eCommerce designers, developers, and digital marketing agencies, that it's wise to take a long-term approach to any eCommerce venture. Don't get ahead of yourself. Start with a minimum viable product (MVP) and scale over time as warranted by experience, online revenue, and capital resources. This is true for both the tech-savvy among us, as well as our fellow Luddites. Very few are exempt from this rule and those who are, most often come to the space with deep technology or digital marketing backgrounds and even deeper pockets.
eCommerce Success Requires Initiative, Ingenuity, and Persistence
As with all things, there are workarounds (for those so inclined) to the challenges that most entrepreneurs face today in eCommerce– Luddites included. First, get connected with someone who has the experience to guide you through the initial hurdles of technology and logistics. Helpful tip: it doesn't have to be an agency, which is often prohibitively expensive. But the answer also isn't an extremely thin shoestring. Your kid's friend or your nephew, for example, likely won't do in this case. More experience is needed.
Second, focus on local first. Similar to how Mr. Kohn approached his first eCommerce transaction by soliciting a friend with a shared interest (rather than simply hanging a shingle and hoping customers would appear). And this, particularly in the age of social media, is how you will gain initial traction. Local customers who are first reached through genuine interaction via social media (and in-store if you have one). Those unusually personal experiences and positive interactions are then amplified by network effects at the hands and mouths of your most loyal and local evangelists.
With time, as your MVP digital assets (domain, website, social media, and marketplace profiles) age, they will also acquire more organic authority with search engines. Both Google, Bing, Etc., but also internal and marketplace search engines like those of Amazon, Etsy, Walmart, and the like. This is a base foundation that can't be rushed or synthesized without great risk to both your brand and the terms of service of the almighty Google.
As your loyal customers become more accustomed to buying online (supplementing their in-store purchases), you can navigate your way toward making a real investment in eCommerce. One that should (and will eventually) take as much thought, planning, and capital as setting up a brick and mortar to properly execute. Think of it this way: If you were to set up a bakery, would you dive right in without first testing recipes at home and amongst friends? More likely, you've been baking at home or out of a shared professional kitchen and selling at local markets before ever investing in a facility of your own. The same applies to digital ventures.
Realistic Expectations for eCommerce
We have a skewed (if not jaded) view of eCommerce today. We are and have been for decades, inundated with get-rich-quick messaging about selling online. And then there's the whole Amazon effigy we burn as we mourn the loss of Main Street businesses. The dirty little secret of the eCommerce industry, which we often hear touted as having surreal year-over-year speculative growth, is often due to the growing use of eCommerce platforms, software as a service, and other cottage industry such as design and marketing agencies. In other words, those who are getting extraordinarily wealthy from the eCommerce revolution are increasingly similar to those who sold shovels and supplies to pioneers following the gold rush west.
And the divide between winners and losers is widening. Merchants are digging for gold and the cottage industry is all too ready to bury the incredibly high churn-rate of would-be eCommerce entrepreneurs. According to Seeking Alpha (a stock research firm investigating the value of Shopify as a publicly-traded company), only 32% of eCommerce merchants survive the first year and beyond that, we estimate only 20% survive the second. The point here is that it's necessary to shift your expectations of eCommerce from a singular end-all-be-all sales channel to a more realistic compliment to efforts that are initially pursued, tested, and promoted offline. It's a feedback loop that can't happen without a basic eCommerce website.
The Next Generation of Local Commerce Starts Here
Hopefully, all of the above isn't discouraging. Instead, we hope it sets a realistic and achievable path for your first foray into eCommerce. And we definitely won't leave you hanging here with a pessimistic sign-off. We also endeavor to provide you with the tools and guidance necessary to create your first successful eCommerce venture (whether supplemental to an existing brick and mortar or as a primary sales channel for a passion project that has earned a limited but strong following). To that end, this article will be the first of many in a series entitled eCommerce & Mainstreet in which we will cover the following topics and much more:
Categories of SMB eCommerce (how eCommerce facilitates in-store purchases for retail and lead generation for service-based companies)
Overview of scalable DIY and Enterprise eCommerce Platforms (from Shopify to WordPress, Squarespace, BigCommerce, and more)
Getting Started: DIY, Freelancer, or Agency (which solution is right for you and your goals)
Planning for Your First eCommerce Website (how initial planning can save 50+% of your eCommerce budget)
Ongoing Support, Tools, Resources, and a Day In The Life (what to expect and how to succeed post-launch)
We are also currently working on an eCommerce Incubator for Santa Cruz County called Clicks2Bricks. This program will function as the first step for local established and aspiring entrepreneurs in developing a sustainable eCommerce venture. Clicks2Bricks will act as that first point of contact and workaround for anyone who is interested. It will also provide courses and access to experienced Advisors at little to no cost. We will help all qualified candidates navigate the initial challenges of both technology, marketing, and the point at which they intersect.
While currently in the planning phases, Clicks2Bricks will offer 2 annual cohorts lasting the entire first and third quarter of each year over an 11-week program. And in the intervening quarters (2 and 4), we will facilitate on-demand consulting with our SBDC Advisors as well as ongoing peer review, user testing, and collaboration. In this way we can better assure long-term support and ultimately, for dedicated graduates, a successful eCommerce business prepared to transition to a brick & mortar location in Santa Cruz County.
Everything from initial pitch and planning to product development, logistics, and even a comprehensive launch checklist will be covered with 1-on-1 peer and Advisor support. Incubator participants will also be provided with coworking space and limited warehousing facilities on an as-needed basis and when successful, passed to our team which focuses on more traditional business challenges such as leasing and buildout, staffing, and more. It's a totally new, holistic, and end-to-end approach to developing local eCommerce and eventually, brick & mortar businesses in our community.
Keep in Touch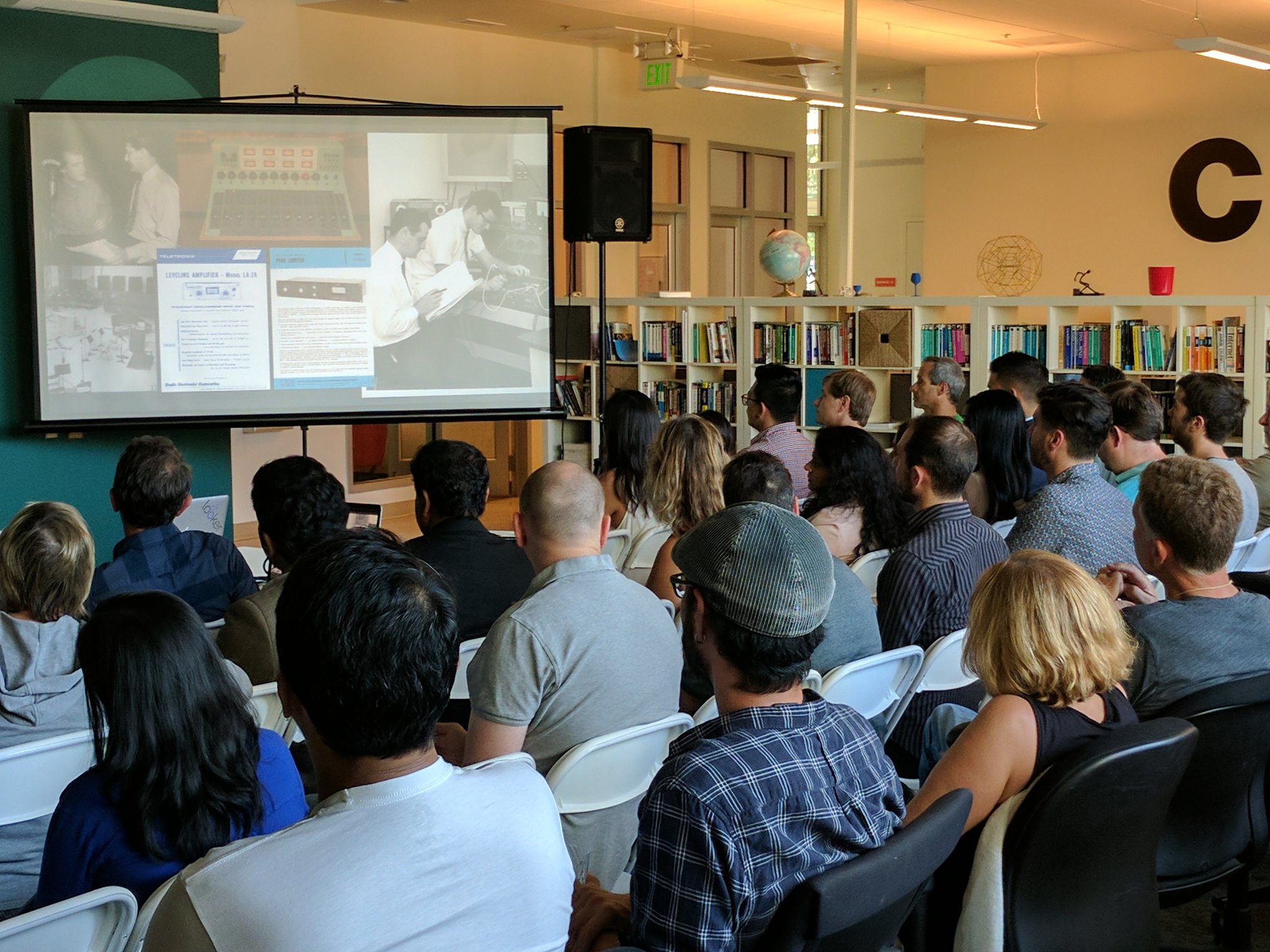 If interested in receiving subsequent articles in this series, please subscribe to the Clicks2Bricks newsletter. The Clicks2Bricks website will be officially live and fully-featured in early September and will contain detailed course information, FAQ's, cohort availability, and other valuable resources. Lastly, feel free to reach out to the SBDC here at any time for more information about Clicks2Bricks which begins in January, the first quarter of 2022. In the meantime, the Santa Cruz SBDC offers numerous services, not related to eCommerce, in order to assist with your business venture.
Author Bio:
Jake Nelson is a local SBDC eCommerce Advisor and former Partner/COO at a small but influential agency specializing in Shopify and WordPress. He has served clients globally from small startups to enterprise clients such as Target, The University of Minnesota, and Thomson Reuters. He has been a noteworthy Shopify and Shopify Plus Partner since 2012.